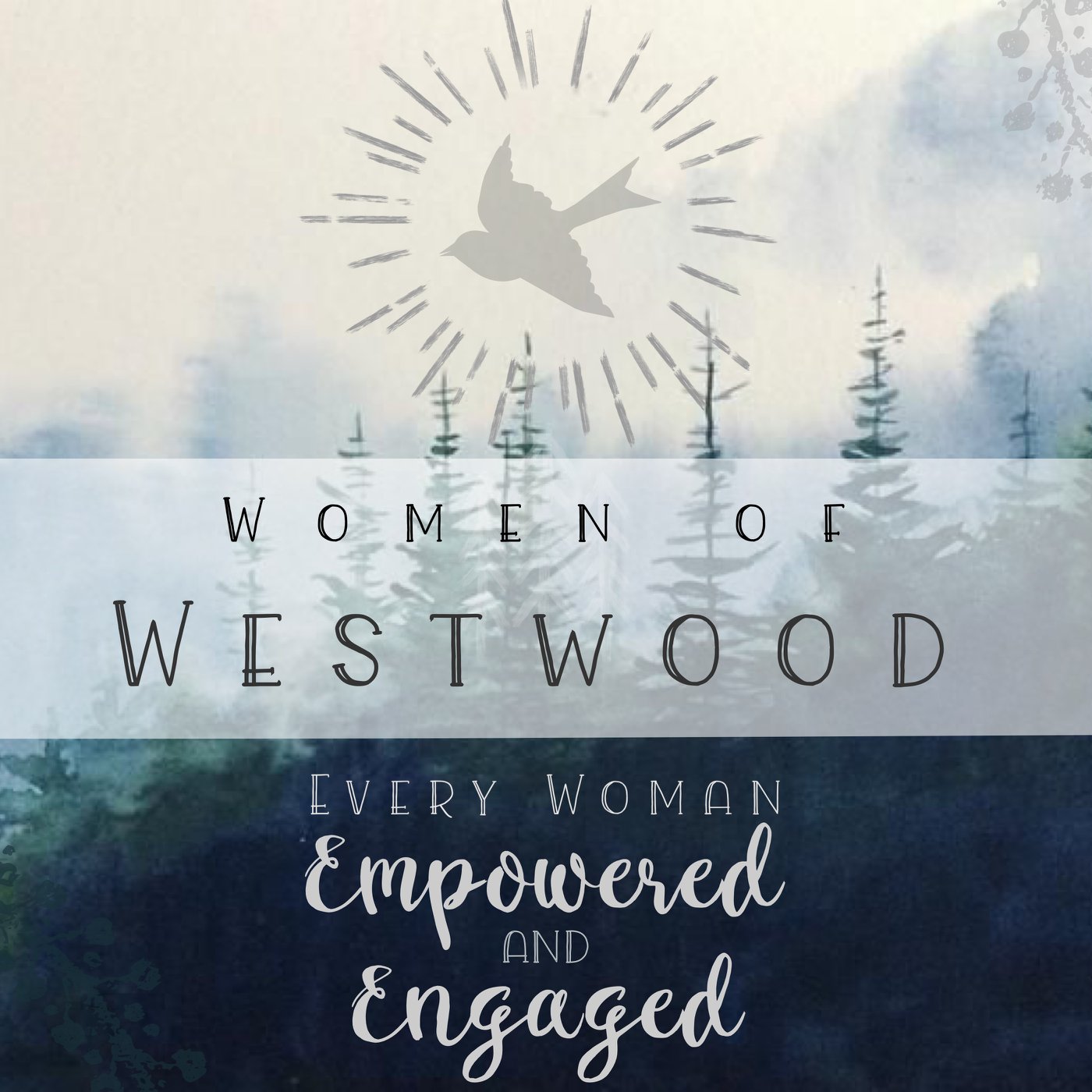 What is Women's Ministry?
Westwood Women's Ministry offers Bible studies, community groups, outreach groups, events, and fellowship for hearts in need of healing.
Joining a group, Bible study, or an event is the easiest way to get connected at Westwood and we host several women's-only small groups that meet throughout the week. Bible studies and events are also a great way to get to know the women of Westwood. Be sure to check out our groups and events pages.
As the Women's Ministry Director at Westwood, I hope to come alongside the women of Westwood as we grow in vibrant relationship with Christ and follow Him more intimately. I desire to be an encouragement to each one of you as we share the Gospel, the love of God, and the truths of His Word with those around us. I also hope to be a support as we enter into life-giving relationships with one another. May we each embolden and challenge one another to walk in the Spirit more obediently and become more like Christ together-- while we serve Him in the church and in the world.
I came to know the Lord in high school through the ministry of Young Life. And ever since, Jesus has guided me and sustained me. Over and over, I have found the Lord faithful. Even in those times when I was not walking with Him closely, I can look back and see that He was working all things for my good – although maybe it did not seem "good" at the time. During distressing circumstances in life, when I have sought the Lord, He has filled my heart with peace inexplicable. When I look, I can see that the Lord still performs miracles today. I have been blessed to be married to Scot nearly 20 years and to homeschool our two young boys.
Healing and Restoration for Women
Bright Hope
Hope for women dealing with domestic violence
Marilyn Smith
360-789-5768
Healing Hearts Ministries International
For healing from tragedies and afflictions such as sexual abuse, domestic violence, abortion, rape, and catastrophic loss
Eileen Lorette
425-765-3734
Connect with us on social